Where is UN funding allocated?
Humanitarian and development expenditure
Expenditure on humanitarian assistance has almost tripled (183% growth) in nominal terms, while development assistance has only increased by 27% during the period 2010–21. Humanitarian assistance surpassed development assistance in 2016 and then from 2018 onwards. In 2021, humanitarian assistance amounted to US$ 25 billion compared to US$ 20 billion for development assistance. The growth in resources allocated to humanitarian assistance is mainly connected to expenditure in a number of crisis-affected countries, including the Democratic Republic of Congo, Lebanon, South Sudan, Sudan and Yemen.
Humanitarian assistance is the largest activity area with
42%
of expenditure
Humanitarian assistance expenditure
more than tripled
in ten years
Figure 30
Total UN expenditure for development and humanitarian assistance (UN OAD), 2010–2021 (US$ billion)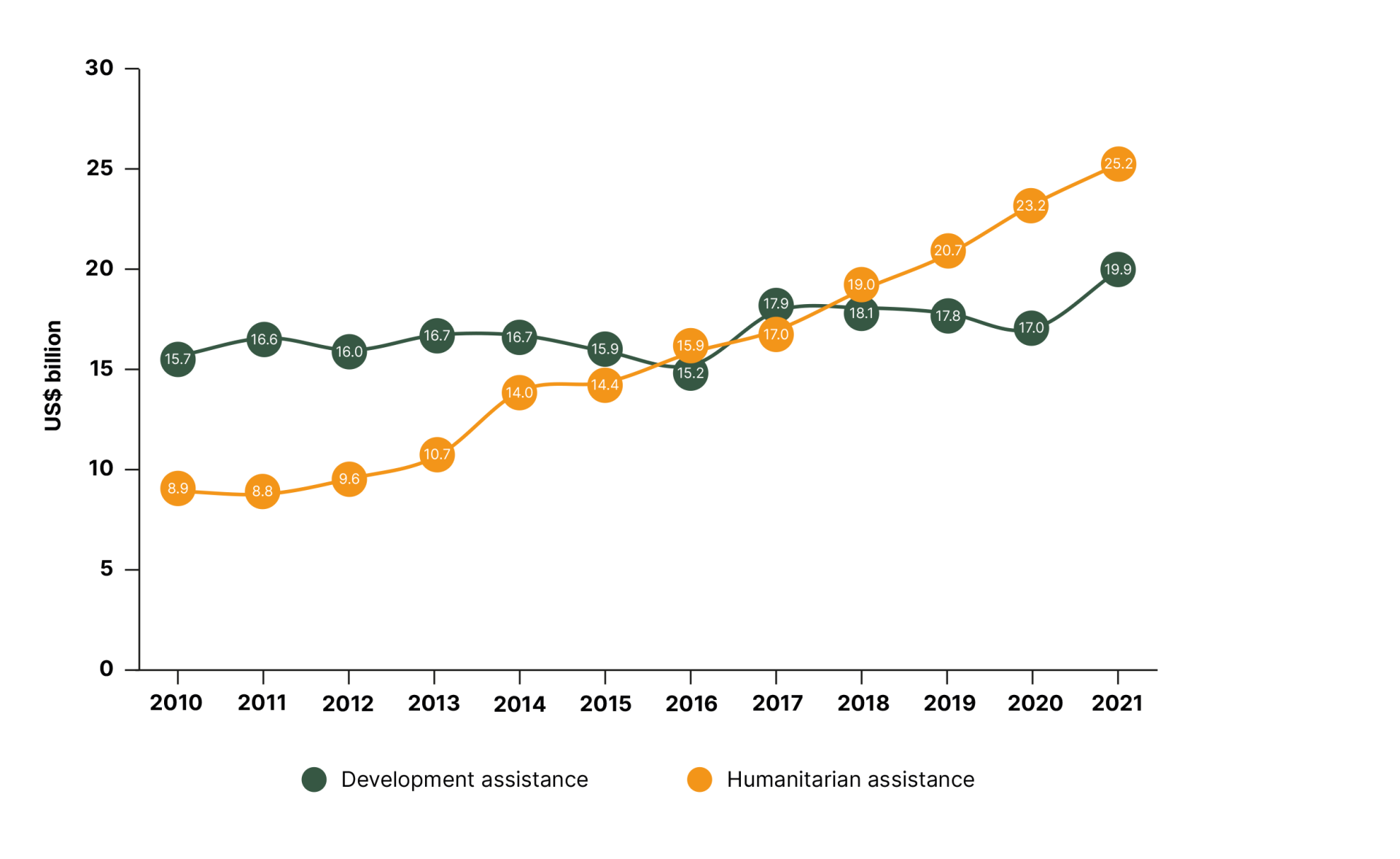 Key insights in a flash
Humanitarian assistance has
almost doubled since 2010
due to protracted humanitarian crises
Development assistance saw
a substantial increase
in 2021
Source: Report of the Secretary-General (A/78/72–E/2023/59)