Taking stock of UN resources for SDG implementation
Now available: The UN SDG-expenditure profile for over 35 entities
14 Jul 2023
This September the Sustainable Development Goals (SDGs) will reach their halfway mark and the UN system has evolved its SDGs reporting system to enable a better understanding of how the UN entities contribute to its financing. The gathering of the United Nations High-Level Political Forum Representatives in July creates an opportunity to review trends in UN financing and their allocation to global priorities.
Nearly 80% of UN expenditures are SDG-linked
United Nations expenditure linked to the SDGs as per the UN data Standards in 2021 was US$46.5 billion. The UN's Data Standard for linking expenditure to the SDGs was set to be fully implemented in the reporting of 2021 data, with 36 out of the 47 entities reporting, an increase from 22 entities reporting their 2020 SDGs expenditure. Although the number of entities is expected to increase, UN SDGs expenditure reporting is only required when relevant, which means that even when fully implemented not all entities or expenditure will be linked.
The greatest focus of the reported investments in 2021 were in the areas of eradicating hunger (SDG 2), health and well-being (SDG 3), and peace, justice and strong institutions (SDG 16).
Based on the latest available data from UN System Chief Executives Board for Coordination (UN CEB), this data visualisation allows for interaction with data on SDG reporting of over 35 UN entities.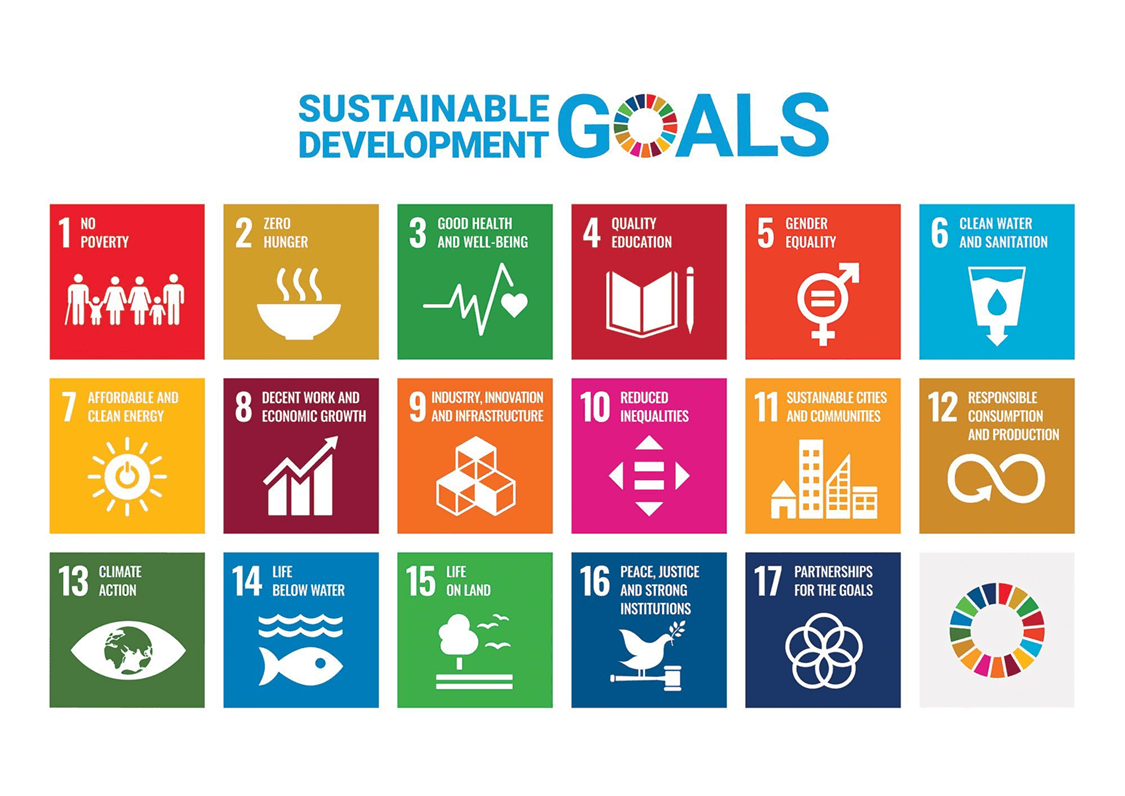 UN entity mandates reflected in their SDG-expenditure profiles
Allocation of resources to different SDGs vary among UN entities as demonstrated by the latest data, reflected by their different and complementary mandates. Examples are specialised agencies with a greater focus on some SDGs than others, such as the International Criminal Court and the Department of Peace Operations on SDG 16. Additionally, some entities focus on one SDG, but also make contributions to a broader spectrum of SDGs, like UN Women investing mainly in SDG 5, but also making contributions to SDG 16 and SDG 8.
A 2023 survey to gather information for the Secretary General's report on the Quadrennial Comprehensive Policy Review, UN programme countries identified health and well-being (SDG 3) and education (SDG 4) as the two most impactful areas of UN support over the past two years, followed by poverty eradication (SDG 1) and combatting climate change (SDG 13).
While there is an urgent high priority for environmental conservation and combatting climate change, UN investments in these areas appear quite low, although consideration must be given to the fact that important actors such as UNEP are not included yet in the data.
In 2021, only 5% (US$ 2.5 billion) of the allocations linked to the SDGs were dedicated to water and sanitation (SDG 6), clean energy (SDG 7), climate action (SDG 13), life below water (SDG 14), and life on land (SDG 15). However, when considering the United Nations Environment Programme's allocation, which has yet to be reported, another US$ 0.7 billion can be added to that total. UN Children's Fund (UNICEF) is the main implementing entity for SDG 6, UNDevelopment Programme (UNDP) for SDG 7, 13, and 15, and the Food and Agricultural Organization (FAO) for SDG 14.
Furthermore, the World Food Programme (WFP) is the main contributor to SDG 2 (84%), with the World Health Organization (WHO) (46%) and UNICEF (19%) leading the implementation of SDG 3. UNICEF and UN relief and works agency for Palestine refugees in the near east (UNWRA) (28%) are jointly contributing to SDG 4 (47%), while SDG 5 (gender equality) has the greatest variety of implementing UN entities, with one-third of its funding coming via UN Women.
Looking beyond volume: Quality funding and SDG focus
As the UN system reporting of the SDGs gradually improves and provides a fuller picture of financial priorities, it is becoming increasingly clear that global efforts towards the SDGs require equal commitment and contributions from multiple entities. Though monetary resources are not the only measure of success, it is clear that without increased investments in some areas, most notably climate and environment-related SDGs, the world will not be well equipped to reach the SDGs.
The quality of the investments is essential.
UN resources need to be both flexible and predictable in order to be effectively deployed where they make the highest impact. By combining voluntary core funds and UN inter-agency pooled funds, the UN can leverage investments from public and private sources for areas with the greatest potential for improving living conditions, reducing poverty, and fighting climate change. As the UN progresses in supporting countries towards the SDGs, the importance of securing these resources only intensifies.